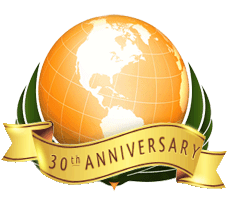 Institute for Multicultural Counseling & Education Services
A Private Non Profit Organization Associated with DPI/NGO




with ECOSOC Status of The United Nations for Human Rights
Children & Family Services
PROGRAM GOAL
The Family Preservation Program is a broad, integrated, community-based, in-home program. The goal of the program is to increase safety, permanency, and the well-being of children. IMCES works with courts and the Department of Child and Family Services, ensuring protection of the child while keeping the family unit intact. Once at IMCES, families engage in a process of self-discovery and education, empowering individual family members to identify and resolve problems early and safely. Amongst the services included are mentoring, parenting training, in-home counseling, psychiatric assessment, multi-disciplinary case planning, family-specific referrals, and 24-hour crisis response.
ELIGIBILITY
Families receiving DCFS and Probation services experiencing family functioning challenges such as domestic violence, substance abuse or mental health concerns.
SPECTRUM OF SERVICES
The following supplemental services are available to families in the program:
Counseling Services

Parent Education

Teaching and Demonstration

Linkage to Substance Abuse Treatment, Emergency Housing and Transportation
STRUCTURE OF SERVICE DELIVERY
Families are assigned a culturally competent In-Home Outreach Counselor (IHOC) who assesses the family's needs and teams with the family and DCFS or Probation Staff to provide services or link to community services in order to strengthen and preserve families. ​
ELIGIBILITY
Adolescents or young adults, ages 12-25, experiencing some of the following difficulties that have begun or worsened in the past year:
​
Feeling "something's not quite right"

Having trouble thinking clearly, focusing or concentrating

significant drop in school or work performance

Unusual thoughts and confusion

Fearful for no good reason

Difficulty communicating and understanding

Suspicious, fearful, or uneasiness with others

Mood instability

Declining interest in people, activities, and self care

Hearing sounds/voices that are not there

Severe anxiety

Disrupted sleep patterns
SPECTRUM OF SERVICES
The spectrum of services provided through the PIER Model include a combination of psychoeducation, supported education & employment, and pharmacologic treatment.
Treatment services include:
Individual Therapy

Parent/Family Peer Support

Multifamily Group

Medication Management & Support

Employment & Education Support

Case Management

Linkages to Support Groups
STRUCTURE OF SERVICE DELIVERY
The PIER Model redefines mental health treatment through a unique focus on identifying severe mental illness in its early stages - a time when it has been shown to be highly treatable. By Leveraging three key integrated components, Community Outreach, Assessment, and Treatment, we substantially reduce symptoms, improve function, and decrease relapse. PIER Model's use of evidence based treatments, the critical feature of this approach is community outreach by a clinical team to school professionals, general practitioners, pediatricians, and other key group to educate and inform about the early signs of mental illness.
PROGRAM GOAL
Our goal as a Wraparound provider is to assist families in remaining together and encouraging them to nurture and care for their children within their natural communities. IMCES staff engages with families in a manner that supports and respects cultural values and beliefs. Wraparound staff joins with families and create the Child & Family Team to support families on their journey to health and wellness.​
ELIGIBILITY
Wraparound Services are uniquely designed to address child and family needs in the following domains:
Safety

Family

Social

School/Education

Emotional/Behavioral

Money Matters
Health/Medical

Fun/Recreational

Work/Vocational

Cultural/Spiritual

Legal

Housing
SPECTRUM OF SERVICES
Wraparound is an intensive community-based approach which uses holistic methods of engaging individuals and families with complex needs.
STRUCTURE OF SERVICE DELIVERY
Wraparound services are provided in a manner that reflects and incorporates the following Wraparound principles: Family Voice & Choice, Team Based Decision Making, Use of Natural Supports, Collaboration, Cultural Humility, Strength based, Community Based and Persistence in service delivery towards the Identified Outcomes for each child and their family. Wraparound teams create and follow a comprehensive plan that supports children & families gaining the skills and resources necessary to achieve independence and self-sufficiency. ​
School Based Mental Health
PROGRAM GOAL
IMCES is commited to reaching the school-aged, ethnically diverse populations in our community within the convenience of their schools. The program is designed to reach children as early as possible and deliver the goals of the EPSDT (Early Periodic Screening, Diagnostic, and Treatment) program. With this, we are able to reach children in need of prevention and intervention in order to protect them from high risk factors that may detract to their healthy development. Students are referred by the school psychologist, the PSA counselor, or any administrator who has been designated as the referral source at the school. Students are usually referred to the school psychologist or counselors by parents, teachers, or other school staff members.​
ELIGIBILITY
Low-income students with Medi-Cal.
The population served by IMCES is composed of students who are enrolled at the School or in other educational programs conducted on the School site (e.g., continuation, alternative schools) who are exhibiting some symptoms, issues, or problematic behaviors (i.e. low academic performance, social withdrawal or acting out behaviors).
​
​
STRUCTURE OF SERVICE DELIVERY
The structure of service delivery at IMCES is team-based. Each team is comprised of a therapist, a case manager, and a psychiatrist (on as needed basis) as well as the client's teachers, parents or anyone else involved in client's life.​
LOCATION
Services are provided to the students at the schools. During summer breaks and when students are off-track, services are continued in IMCES office, at the school, or in students' home, whichever is more feasible for the students.